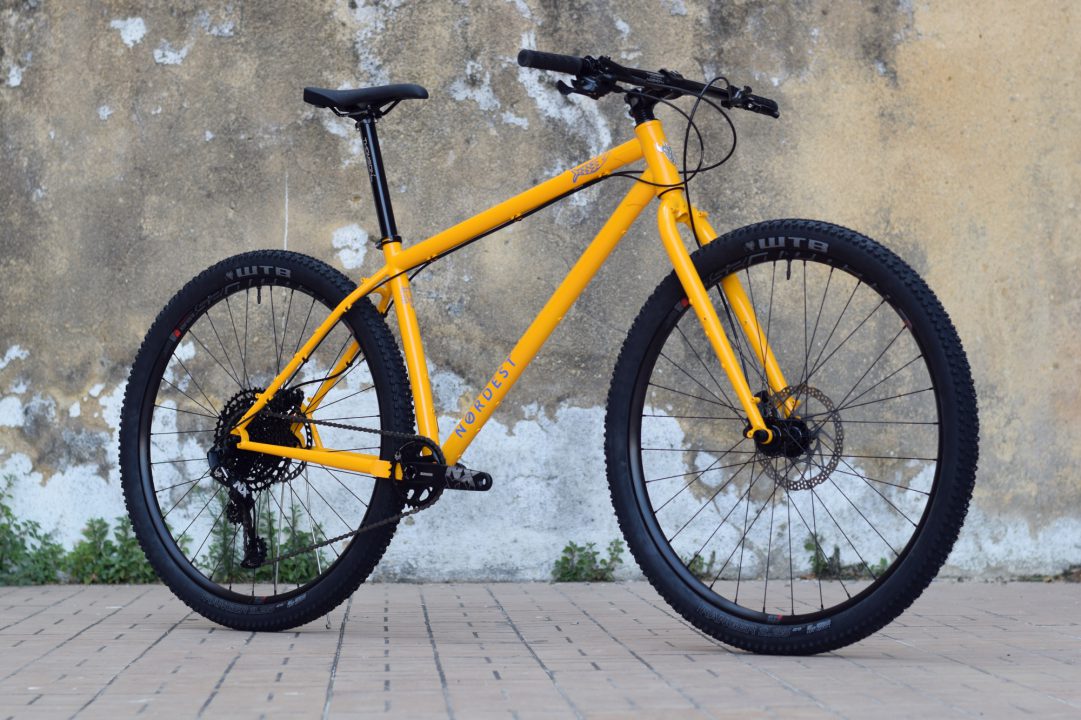 NORDEST SARDINHA 2
Nordest Cycles presents the new Sardinha 2, a Bikepacking MTB frame in chromoly steel designed to travel on dirt tracks and discover new places.
One of the ancient occupations of the inhospitable Nordeste (Portugal) was that of the almocreves; austere merchants who carried their saddlebags with goods to supply the Trasmontanos from village to village.
One of the typical products they carried was sardinhas (sardines). Very famous also outside the country, the Portuguese sardinhas travelled through Tras-os-Montes countless times on the back of pack animals led by the almocreves.
FRAME
We have been inspired by these noble merchants to design the Nordest Sardinha 2, a bikepacking created to go to the end of the world (and come back in one piece). Here the philosophy is to enjoy every pedalling, to discover the landscape and the people that the trip offers us, to contemplate the stars in some remote place, and the next morning to roll up the sleeping bag to continue the adventure.
The Nordest Sardinha 2 is a machine to taste kilometers, comfortably, without haste, without problems, with our baggage well secured and weights distributed optimally, keeping low the center of gravity.
The adventurer Sardinha 2 is designed to run autonomously on dirt tracks for many days, with the safety, comfort and convenience offered by a double butted CRMO 4130 tubing frame and modern safety geometry thanks to the head tube angle and the short chainstays. Many travellers have tested the prototypes and agree in highlighting the incredible comfort of its geometry, how well it climbs and how confident it is, even in difficult descents.
The frame can accommodate plus wheels for extra traction and flotation: 27.5er+ 3.0″, 29er 2.6″. With regard to the fork, we propose a rigid chromoly steel fork matching the frame, but you can also install a 100/120 mm travel suspension fork.
The Sardinha is prepared to fit all types of supports, bags, saddlebags and accessories you can imagine.
This frame can be purchased directly on the Nordest Cycles website, currently on pre-sale for delivery during the month of August.